Transform your culture by finding,
engaging, and retaining top talent!

Attract & Hire
Top Talent

Increase Team Member
Engagement & Performance

Create A Winning Culture
& Retain Key People
Welcome to QHR
We provide proven HR solutions that transform!
How to Get the RIGHT PEOPLE
in the RIGHT SEATS…
Are you frustrated with disengaged workers, high employee turnover rates, or struggle to find the right people at a reasonable rates?
Are you ready to attract top talent who have the right skillset to accomplish your business goals?
We understand your frustrations and challenges and have proven and effective solutions so you can succeed. At Qualified HR, we help you get the right people in the right positions for the right reasons, producing superior results.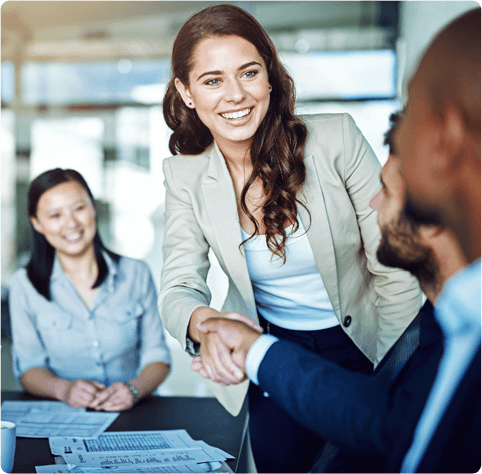 Testimonials
Winning solutions that work
"Phillip went above and beyond expectations. The investment in his services saved me time and energy, but more importantly Phillip solved an ongoing business problem we had been having for 3+ years. His insight and ability to clearly address the problem helped us revamp our process that brought exceptional value to our organization as a whole."
- Adam J
CFO (Financial, HR, and Leadership Consulting)
"Phillip is thorough and works to understand our business needs. He's an exceptional leaderand facilitates our team initiatives well. Our culture and processes related to hiring, reviewing, promoting, and releasing employees has improved considerably after implementing his plan. On a personal level, he will say what needs to be said. As a leader, I appreciate the candid feedback and recommendations that Phillip provides."
- Kris L
CEO (IT Solutions)
"When it comes to providing value, Phillip is exceptional, both in personal development and professional development. His experience and keen insights in understanding people and his proven hiring practices resulted in a 0% attrition rate regarding the people that we hired through his processes. Phillip helped change our organization, bringing synergy and life to the organization. As a result, our people are now fulfilled in their job roles and we are thriving as an organization."
- Brad D
President & COO (Real Estate and Construction)
"Phillip has a sincere, genuine heart to serve his customers. He listens to his clients and then asks questions to get the client to think about his/her path versus telling them what he thinks they should do. He is knowledgeable in his field, is professional, and is highly skilled at meeting people where they are in their season of life. I would wholeheartedly recommend Phillip Moss to a friend or colleague!"
- Gaylen W
Senior Director (SAS Provider)
About Us
Your PATH to a Healthy, Thriving ORGANIZATION…
To succeed as an organization, you first have to succeed one individual at a time. At Qualified HR, we work
with you to attract, engage, and retain top talent who have the skills needed to effectively execute your
company's vision and strategies. Are you ready to invest in great people? We help you identify your challenge,
apply a winning solution, and measure the results. Let's get started today!